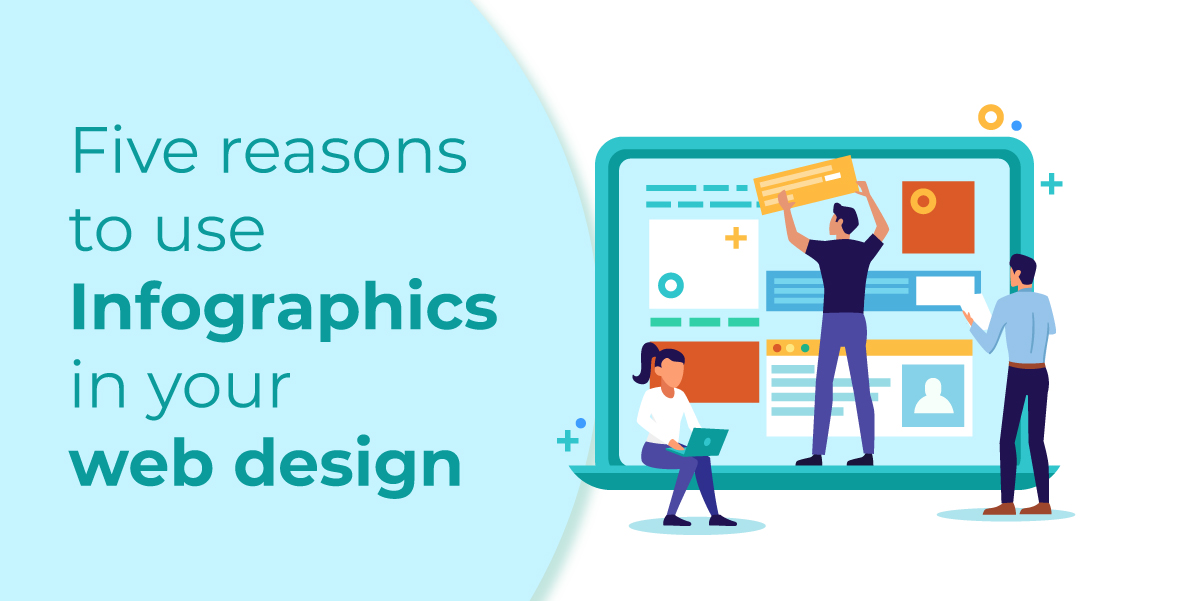 In the incredibly competitive world of web design, marking out your website from the competition is both a science and an art.  Visual images are just as important if not more important than the text on a page and Infographics have taken this to a whole new level.
What is an Infographic?
In simple terms, an Infographic is a chart or a diagram, a method of representing in visual terms information or data which can be appreciated at a glance rather than through the medium of words which may be less attractive.
What are the key benefits of using Infographics?
Infographics are more eye-catching and appealing than text or standard visual images. They can be used by a good web design and development company to create interest and keep viewers on a page
They are attention-seeking in a very noisy environment where everyone is clamouring to be seen and people tend to scan pages rather than actually read them
Infographics are easily shareable as they usually contain an embedded code with allows an automatic link from the original site to another destination of choice. They are also easy to share on social media
Good infographics support SEO strategy and will bring people to the website who are then more likely to share it and spread it around. This can also help with the algorithm which Google uses to rank pages
A picture is worth a thousand words – a good infographic can convey information at a glance which may, in text format, need several paragraphs to achieve the same end
Are there certain industries which use infographics more than others?
There are certain industries and genres which tend to favour the use of infographics because they can convey so effectively the right message.  A good example of this is pharmacy web design where sometimes sterile data and statistics can be represented in an engaging and attractive way to catch the eye and efficiently convey a message.
Haarty Hanks is a web design and development company offering a full SEO service with specific specialisms such as internet pharmacy web design.  Contact us and see what we can offer your business.